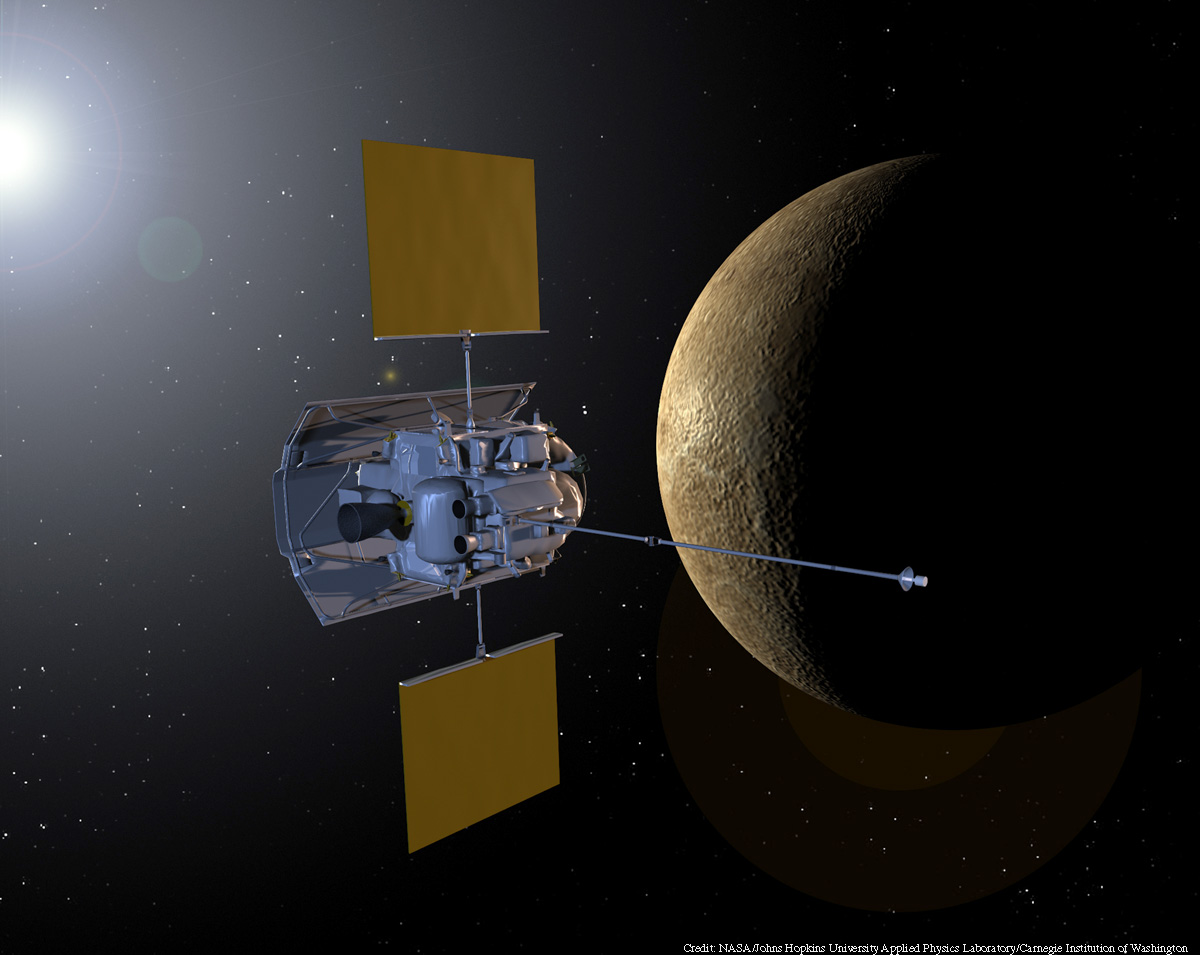 Ever since NASA's Messenger spacecraft touched down on Mercury around a year ago, it has been hard at work capturing thousands of images, mapping the gravity field and generally doing all kinds of fact gathering. NASA has shared some interesting findings from its Messenger mission.
Apparently, Mercury's core takes up 85% of the planet's radius, which is much more than the Earth's core occupies. Not only that, but the thinner crust at the planet's poles is a sign that the core just might be liquid. Liquid iron sulfide is believed to be lying just underneath the crust.
Caloris, one of the impact craters on the planet's surface has also turned up some interesting data. The floor of the crater is now higher than its rims, which suggests severe topographic changes since the crater's formation, with a one year mission required to determine the causes. 
Mercury is the closest planet to the Sun, which gives is more than enough reason to be one weird world. NASA's Messenger mission only confirms that and shows just how much there is to learn about this planet.
By Denis Ivanov.